Visual expedition to the identity of record label: paradise lost recordings
Kärnä, Jaakko (2014)
---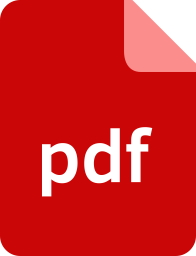 Rajattu käyttöoikeus. Käytettävissä vain Lapin yliopiston kirjaston asiakaskoneilla.
Lapin yliopisto
2014
restrictedAccess

Julkaisun pysyvä osoite on
https://urn.fi/URN:NBN:fi:ula-201409251415
Tiivistelmä
Graphic design has always been an important part of the music culture and industry especially in electronic music. When the electronic music genre dubstep became known to people in Europe mainly during 2004 to 2006 from South London, England with artists such as Kode9, Burial, Mala and Shackleton; Only few labels were releasing dubstep music and it was determined as the underground genre of electronic music. Basically, the sound of dubstep features syncopated drum and percussion patterns with bass lines that contain jutting sub bass frequencies. What to comes visual part of it, dubstep has always had its own minimal and murky aesthetics.
The time has definitely changed since then. Many of the artists from that time cannot nowadays admit that they are making dubstep music, and there are new names for the sub-levels of the genre such as bass music and post-dubstep. This is only because of the sudden enormous popularity of the genre, and the fact that it has become a part of the mainstream. There are still a few labels that focus on keeping the original style of dubstep available for the audience that needs it, and one of them is the American record label Paradise Lost Recordings.
This Master's thesis, Case Study: Paradise Lost - Visual Expedition to the Identity of Record Label, is literally an expedition to the visual essence of the current label, but instead of a machete, matches and malaria medicine, I am using sketches, mindmaps and drawings to reach my destination - the rebirth of the visual identity of Paradise Lost Recordings for their 5th anniversary. It focuses on the creative process of drawing in graphic design as customized for a brand that attracts lovers of the original dubstep and underground electronic music, DJs, vinyl junkies and also horror movie connoisseurs. It shows the design process from the creative brief to the final products when the story for illustrations comes from influences of science fiction, horror and the music itself.
Kokoelmat