"From ethical gifts to ethical politics - a biopolitical analysis of humanitarian organizations' gifts"
Haukilehto, Larissa (2014)
---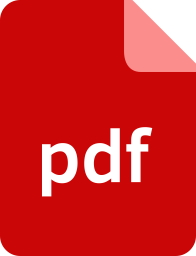 Rajattu käyttöoikeus. Käytettävissä vain Lapin yliopiston kirjaston asiakaskoneilla.
Lapin yliopisto
2014
restrictedAccess

Tiivistelmä
My main aim is to analyze what kind of world-view the humanitarian organizations´ ethical gifts produce: what do they tell about the populations they represent, humanitarian work, and of the contemporary period. The organizations whose gifts I analyze are Amnesty International (Finnish Department) and Finn Church Aid. The analysis and world-view is searched from liberal governance and biopolitics, and humanitarian organizations work in this framework. The basis for the research comes from several authors on liberalism and humanitarianism, as well as from the problems that relate to doing-good and power. The main question in this thesis is what kind of world-view is being spread through the humanitarian ethical gifts, as well as how is the "other" represented?

First I take a look on some main characteristics of neoliberalism. Then I open up Amnesty's ethical gifts in this context, which reflect liberalism's fear of the other especially. Secondly, I look at Finn Church Aid's ethical gifts that reveal liberalism's will to govern "the other" and aim to maintain the gap between the developed and underdeveloped, as well as secure the biosphere. Lastly, I aim to tie together how the ethical gifts are seen in the eyes of a Western individual, and produce an illustration of how the ethical gifts are a tool and proof of liberal governance functioning through biopoliticized humanitarian organizations.

The main results of this thesis underline how liberalism aspires to transform "the other" and differing societies as a whole, of which the ethical gift is an indication of. Also, the non-liberal other is represented as an evil and threat for humanity, to which the humanitarian organizations provide a solution: an individual can, through the ethical gifts markets, buy the improvement to "the other" and thus also implement liberalism through humanitarian organizations. Ethics in the ethical gifts becomes an idea of improving "the other" in an ethical way, in humanitarian context.
Kokoelmat