Indigenous peoples' rights, minority group rights and international human rights law
Onyango, Tom (2014)
---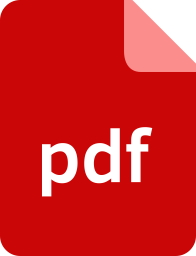 Rajattu käyttöoikeus. Käytettävissä vain Lapin yliopiston kirjaston asiakaskoneilla.
Lapin yliopisto
2014
restrictedAccess

Julkaisun pysyvä osoite on
https://urn.fi/URN:NBN:fi:ula-201510201343
Tiivistelmä
This master thesis (the "Thesis") aims at exploring the rights of the indigenous and minority groups how the rights relate to international human rights law. I will explore international legal statutes governing the said rights, challenges faced by indigenous and minority groups in terms of violations regarding protection of their rights and the solutions. How the rights protects indigenous people regarding land use, land disputes solutions regarding the exploration of natural resources, use of territories for urban and industrial development .To find answers to those questions it is necessary to explore the meaning of indigenous groups and whether the law adequately protects their rights cases. This Thesis further set out the remedies that can be sought under the Laws to protect the indigenous group's rights.

The main goal of this Thesis is to provide theoretical arguments backed up by case law and case studies to enhance the knowledge of academicians, practicing lawyers, students and other scholars to find the modalities in respect of protecting the rights of the indigenous people and the minority groups. To try come with similarities and differences between the minority groups and indigenous people and how their rights are related according to international human rights law.

In order to try to reflect the real life problems facing the minority groups and indigenous people's rights, I will focus on lack of universal definition of both minority groups and indigenous people is causing legal uncertainty there is a lot that can be done to protect the rights. At the end of the Thesis I have outlined some recommended approaches that have proven successful within several countries using decided case laws.
Kokoelmat