The role of world bank in development and human rights : case study of Chad Cameroon Pipeline and Narmada Dam projects
Yonkeh, Henry (2018)
---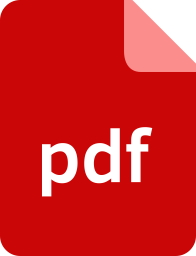 Rajattu käyttöoikeus. Käytettävissä vain Lapin yliopiston kirjaston asiakaskoneilla.
Lapin yliopisto
2018
restrictedAccess

Julkaisun pysyvä osoite on
https://urn.fi/URN:NBN:fi:ula-201805221185
Tiivistelmä
Over the years, there has been an increasing concern about the impact of World Bank's project on Human right and development as well as a need to examine the Human right and development as a basis of World Bank policy and her development mentality. It is in the light of this that the thesis sought to study and examine the impact of World bank project utilizing a case study of two high impact projects – The Chad-Cameroon Pipeline project and the Narmada Dam projects.
The study set out objectives to look into development and human rights orientation and issues in Bank policies and operations, why human rights and development issues should be relevant to the world bank's agenda, the impact of the Chad - Cameroon project and the Narmada dam project in terms of Human right and development. The thesis looked into the history and background of world bank inclusion of Human right in their policy as well as the bank's approach to Economic and social development.
The Chad Cameroon pipeline project, total costs of which exceed $3.7 billion was first analysed after a brief background to the project and details of financing was explained. The project which was meant for development ended up affecting a lot of people in terms of displacement of local people, environmental consequences of spills as well as loss of livelihood. The world bank claimed that the project accounted for, and compensated, owners for every single affected, fruit-bearing tree along the pipe's underground route and concluded that scale of environmental and social protections during project implementation was profound.
The dam project in Narmada which is the second largest project in the Narmada Valley, it will displace at least 100,000 people who reside in approximately 245 villages and approximately 140,000 additional farmers will be affected by the canal and irrigation system. In terms of development and Human right, the Narmada dam cited wrong climate for damming rivers as well as over-estimated benefits to rural communities.
It is concluded that organizations working with civil society in developing countries have learned from the action of the World Bank in the past that the livelihoods of local people must be prioritized if the environment is to be protected. Rights-based approach to development is also recommended as an approach for international organizations.
Kokoelmat