An analysis of fundamental breach of contract in the CISG : what could Vietnamese law learn from the GIDG?
Trinh, Thao (2018)
---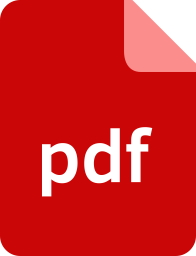 Rajattu käyttöoikeus. Käytettävissä vain Lapin yliopiston kirjaston asiakaskoneilla.
Lapin yliopisto
2018
restrictedAccess

Julkaisun pysyvä osoite on
https://urn.fi/URN:NBN:fi:ula-201806261271
Tiivistelmä
When the contract is concluded, the parties expect that the contract will be comply. However, it is not infrequent that a party, due to circumstances, is unable to perform their obligation. When the failure to perform becomes so drastic that the other party may no longer achieve their desired benefit from the contract, the law of contract entitles the innocent party the certain actions to protect their rights and benefit from the contract. The doctrine of fundamental breach has laid the legal ground to ensure the rights and benefits of the contractual parties when such circumstance occurs. The CISG is the achievement of the attempt to create a uniform law for the private international law for the sale of goods. Fundamental breach of contract is the core concept in the CISG's system of remedies; it is essential to differentiate between non-fundamental breach and fundamental breach because different types of breach will lead to different legal consequences. However, the definition of the fundamental breach in Article 25 of the CISG is arguably vague. It also lacks specific guidelines for the distinction between fundamental breach and non-fundamental breach. In order to clarify the notion of the fundamental breach in the CISG, this thesis focuses on explaining the concept of fundamental breach in the CISG, in connection with the application of the courts and tribunals in practice. By understanding the CISG rule of fundamental breach of contract, Viet Nam can draw some lessons from the CISG to improve the Vietnamese regulations. Based on the analysis of the fundamental breach in the CISG, the thesis further examines the shortcomings of the related regulations in Vietnamese law, in comparison to the CISG. Furthermore, it also proposes some recommendations for improving the Vietnamese law of contract for international sales of goods.
Kokoelmat