Safeguarding Competition from Discrimination in International Air Transport
Kortesoja, Timo (2021)
---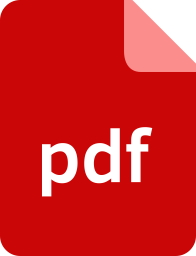 Rajattu käyttöoikeus. Käytettävissä vain Lapin yliopiston kirjaston asiakaskoneilla.
Lapin yliopisto
2021
All rights reserved

Julkaisun pysyvä osoite on
https://urn.fi/URN:NBN:fi-fe2021062039010
Tiivistelmä
The topic of my study is Regulation (EU) 2019/712, which entered into force on the 30th May 2019. The purpose of the Regulation is to safeguard competition in international air transport. This purpose derives from the fact that in international air transport no unified international competition framework exists. Considering the fierce competition on international air transport markets, the EU airlines may face unfair practices, like discrimination and subsidies, and their effects, on a market while operating international air transport services. A dominant position is usually related to the services in scope of Regulation 2019/712.

Therefore, the objective of my study, is, on one hand, to analyse Regulation 2019/712 in the context of international air transport especially through analysing the aim and elements of the Regulation, as well as considering the alternative approach of extraterritoriality to remedy the lack of unified competition regime in international air transport. And, on the other hand, to examine application of Regulation 2019/712 in the context of the competition regime of the EU, especially through comparison with the analogy related to discrimination and abuse of dominant position. During the analysis and examination of Regulation 2019/712, comparative references are made to its predecessor, Regulation 868/2004, where relevant.

I conclude that from the EU perspective, the existence of the Regulation 2019/712 is justified, and that it represents a refreshed approach of the EU towards international air transport. The strategic goals of the EU are seen especially in the new amendment of discrimination to the Regulation's scope. Thus, the limited material scope of Regulation 868/2004 is renewed in a profound manner. Therefore, the concept of abuse of dominant position under EU competition regime provides a valid support for investigating and assessing whether discrimination is present under Regulation 2019/712 and as seen through the analysis, the legal theory and case law related to Article 102 of TFEU can be used as guiding principles under the Regulation.

I also briefly conclude that the concept of subsidy under Regulation 2019/712 is identical compared to Regulation 868/2004. The investigation procedure is improved by making the initiation of proceedings easier by giving the right to make a complaint to an individual EU airline, which abolishes the earlier restrictions related to Regulation 868/2004. Regulation 2019/712 also provides more flexibility regarding ASAs, which is an improvement for the preceding situation. Finally, I analyse the extraterritorial application of Article 102 of TFEU and conclude that until the CJEU acknowledges the effects doctrine in its case law, the extraterritorial application appears to be limited mainly to the business between the airlines on a certain route.
Kokoelmat