Service Dominant Logic in the Co-creation of Service Design: Based on the Case Study of Online User-Created Content Knowledge Sharing Service
Li, Hui (2018)
---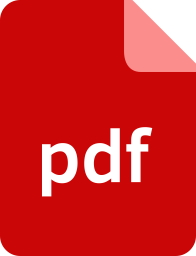 Rajattu käyttöoikeus. Käytettävissä vain Lapin yliopiston kirjaston asiakaskoneilla.
Lapin yliopisto
2018
restrictedAccess

Julkaisun pysyvä osoite on
http://urn.fi/URN:NBN:fi:ula-201805031164
Tiivistelmä
This master thesis examines the interpretations of value of service dominant logic (S-D
logic) in the specific context of online knowledge sharing service, in which the content
is created by users. Analyzing the interpenetrating influence of the co-creation between
S-D logic and service design. The purpose of this study is trying to explore the potential
of developing the service emphasis of S-D logic into the co-creation of service design,
to widen the scope of service design and integrate practices and ideas from various
disciplines.
This qualitative study examined the motivation and behavior of users participating in
the co-creation in Zhihu case. The study discusses how value is perceived in a specific
context, how value is co-created based on the analysis of users' motivations and
behaviors. The study was conducted using case study methods, participatory observation
and in-depth interviews. Data collection was completed during summer 2017 using
in-depth interviews with 20 users, both face-to-face and via email. Subsequently, data
were thematically analyzed to build research findings.
The findings describe the user, as both creator of content and recipient of knowledge
in the co-creation process based on their motivations and behaviors. The findings
show that the perception of value is varied in different contexts. The time and place
dimensions and network relationships as key variables are highlighted in the concept
"value-in-context" of S-D logic, thus implying that the value of co-creation is an
experiential concept that concerns the service ecosystem in its totality. The study
concludes that co-creation in S-D logic has a broader meaning than co-creation in
service design.
Kokoelmat
Samankaltainen aineisto
Näytetään aineisto, joilla on samankaltaisia nimekkeitä, tekijöitä tai asiasanoja.
Jylkäs, Titta

(

Lapin yliopisto

,

2015

)

Tutkimuksen tavoitteena on selvittää, kuinka digitaalisen ja analogisen palvelun voi paremmin yhdistää kokonaispalveluksi niin, että asiakas saa mahdollisimman sujuvan palvelukokemuksen. Tutkimuksen aihe nousee Tunteesta ...

Jylkäs, Titta

Acta electronica Universitatis Lapponiensis : 290

(

Lapin yliopisto

,

2020

)

Digitalization and the growing service economy place challenges on organizations for transforming their service offerings to match the high user expectations. Services increasingly exploit digital technologies which play ...

Rajab, Vésaal

(

Lapin yliopisto

,

25.06.2020

)

The purpose of this study is to explore how values and emotional engagement impact well-being in Self-Service-Technology (SST). By employing methods of roleplay during a multiple case study, the narrative is visually ...